Shock Report: Benghazi Contractors Tell What Hillary Ordered Them to do Post-Attack
Five years after the terrorist attack on the State Department in Benghazi, Libya four American members of the U.S. diplomatic mission are dead. Now in 2017, Hillary Clinton is starting her book tour for "What Happened".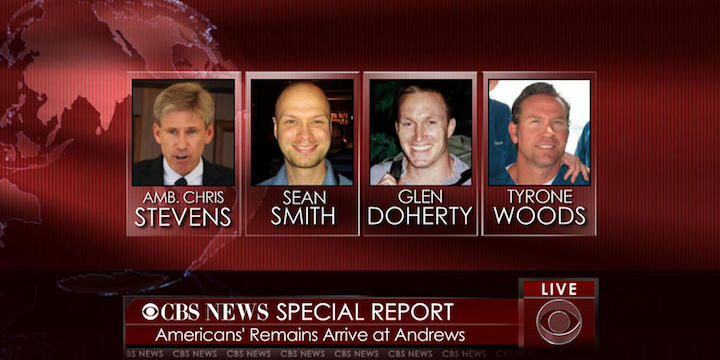 Now a new report is making headlines. Brad Owens and Jerry Torres, two security personnel, are coming forward with their claim that they were "silenced" about security lapses, as they explained to Tucker Carlson of Fox News. According to Owens and Torres, Torres Advanced Enterprise Solutions (TAES) was pressured to stay silent about the security problems that led to the deaths of the four Americans.
Jerry Torres is a Green Beret veteran, and the firm's CEO and President along with Brad Owens a former U.S Army intelligence officer. The firm supplies security for U.S embassies and consulates all around the world and has more than 45 years in service.
" U.S. Ambassador J. Christopher Stevens is dead and nobody is held accountable for it. And three guys … all died trying to defend him," Owens tells Fox News.
Brad Owens stated, "Those who made the poor choices that actually, I would say, were more responsible for the Benghazi attacks than anyone else, they're still in the same positions, making security choices for our embassies overseas now."
Fox News confirmed that the firm bid on the security contract for the Benghazi diplomatic annex, later it was awarded to The Blue Mountain Group.
Owens responded by saying "Blue Mountain U.K. is a teeny, tiny, little security company registered in Wales that had never had a diplomatic security contract, had never done any high threat contracts anywhere else in the world that we've been able to find, much less in high threat areas for the U.S. government. They had a few guys on the ground,".
"Let's just say there's been a change at management at Department of State," Owens also said. "I feel now that, given that the politics has been taken out of the Benghazi situation, now that there's no longer a candidate or anything related to it, a change of administrations, that actually, we have an opportunity here to fix the problems that made it happen."