Stop What You're Doing And Watch Hillary's New Video For Her Book – It's The Worst
Hillary Clinton may have finally crossed the line. Although many would argue that she has crossed the line several times and this fits nicely in her long track record on unspeakable deeds.
Enter yesterday's distribution via Twitter of a new video featuring not-old-enough-to-vote teenagers dancing around with her much-maligned new book, What Happened. I know you don't want to watch, but I also know you are going to anyway.
For your viewing pleasure….
This video from my local bookstore @scatteredbooks in Chappaqua put a smile on my face! Love the soundtrack, too. https://t.co/AjHMc82Ow5

— Hillary Clinton (@HillaryClinton) September 21, 2017
It also strikes me that the song the video is set to, Fight Song, may be the wrong tune for a video lamenting the loss of a Presidential campaign. The song, which was Clinton's campaign anthem, is generally reserved for moment of motivation and inspiration.
Here is the breakdown of the horrendous video you knew you did not want.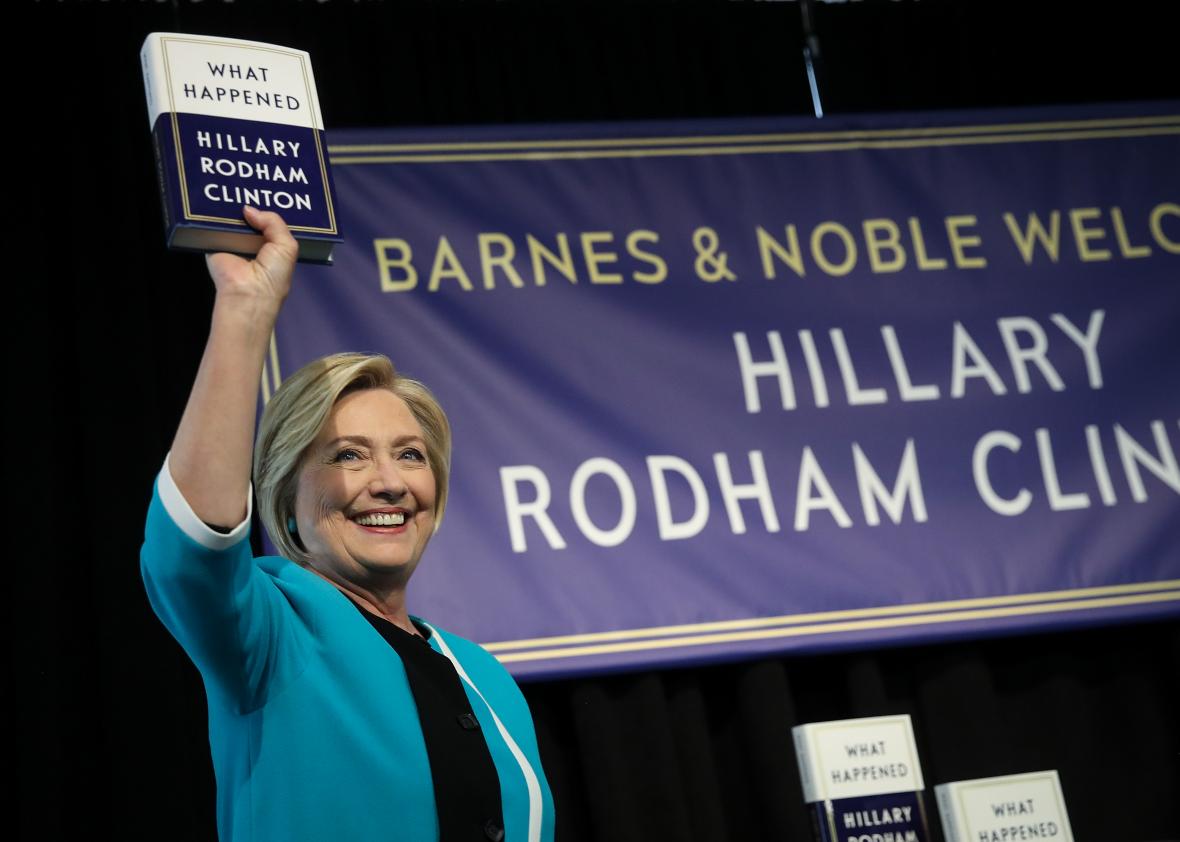 From Billboard: 
In the YouTube video posted by Scattered Books, a group of teenagers perform a choreographed dance to "Fight Song" while holding copies of Clinton's talked-about new memoir What Happened, which was released earlier this month. It also includes Clinton's 1996 book It Takes a Village and She Persisted: 13 American Women Who Changed the World, a children's book written by the former first lady and presidential candidate's daughter, Chelsea Clinton.