The First Police Body-Cam Footage Was Just Released And Its Horrifying
The first police-captured video from the United States' most deadly mass shooting has been released. 
VIDEO BELOW
On Tuesday, Las Vegas authorities revealed that the shooter, 64 year-old Stephen Paddock, had 49 weapons in his hotel room during the shooting. Furthermore, authorities revealed that none were automatic weapons and instead Paddock used a tool called a "Bump-Stock" in order to fire hundreds of shots per minute.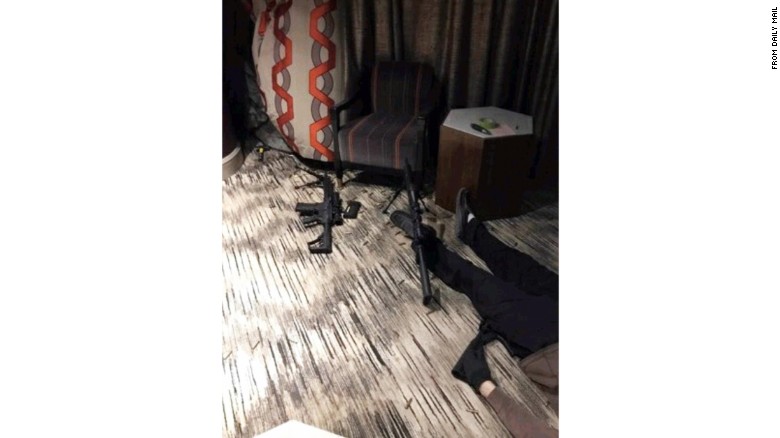 While previous reports claimed the shooting lasted 72 minutes, authorities now say the shooting lasted between 9 and 11 minutes.'
From CNN:
Police had no prior knowledge of the gunman before the attack. "I don't know how it could have been prevented," Lombardo said.
The massacre has no known link to overseas terrorism or terror groups, a US official with knowledge of the case said. And authorities say it's too early to tell whether the killings were an act of domestic terrorism.
"We have to establish what his motivation was first," Lombardo said.
For an act to be considered terrorism, it must appear that it was intended to intimidate or coerce a civilian population, or try to influence political change.
The gunman's brother, Eric Paddock, said he was "completely befuddled" by his brother's actions.
He said Stephen Paddock was an avid gambler who had "no history of violence. No history of anything — couldn't give a s*** less about politics, religion, pointy hatted people, etc, etc. He just wanted to get a freaking royal flush."
On Tuesday, Paddock's family sent condolences to the victims.
Finally, they released the first body camera footage. Watch below: