A mom of three and senior advisor to the president, Ivanka surely has a busy, busy, busy life. To that, we can all relate. How does she keep her skin looking so young and radiant in the midst of it all, though? Apparently, she's got someone running the skincare show.
Alexa Rodulfo is the mastermind – she's who Ivanka goes to for all her beauty needs! A simple Google search tells you Rodulfo is the best-kept secret of New York. The beauty guru moved there from Jaurez, Mexico, in 2005, and started working with Ivanka that same year. They met when Ivanka hired her for the New York Botanical Garden gala after realizing her friend was Rodulfo's client as well!
The makeup and hair artist says Ivanka has some tricks up her sleeve that help her maintain a healthy appearance. In general, Ivanka exercises often, doesn't smoke, and maintains a healthy diet. She never wears makeup to bed, and likes to drink hot tea with lemon, which is good for flushing out waste and toxins from your body.
Googling Ivanka and Rodulfo, however, seems to pin Ivanka and the immigration policies of the Trump administration against the beauty stylist's heritage. In fact, you'd have to dig deep to find anything at all about the actual work she does with Ivanka. Rodulfo, however, assures the curious mind the positivity and respect that exists between the two.
"I have never felt anything from her or her family besides warmth and respect," says Rodulfo of her relationship with Ivanka and the Trump family. "Not only with Ivanka but also with my other clients. They are very proud of where I come from and what I have accomplished. Everyone knows Ivanka is not only my client, but she has been a wonderful and supportive friend."
?Just some ~pretty~ things for your own browsing pleasure ?
Snakeskin Print Top Knot Wrap Style Headband ($10)
Women's Chenille Cuff Gloves ($9.99)
Peighton Gold Drop Earrings ($10)
Originally $13!
Today's spotlight on conservative women goes to Amanda Makki!
Who is she?
Makki is a lawyer, advocate and public servant running for Congress as a Republican in Florida's 13th Congressional district! Makki is using her voice to support the people of Pinellas County in Washington. Her experience is centered around foreign policy, health care, job employment, and less regulations on small businesses.
Makki's reason for running for Congress, according to her campaign website, is this: "I am fighting to give Pinellas a voice in Washington and a stake in the future of our country. By working together, we can bring effective and principled leadership back to the 13th District."
To follow her on Twitter, click here!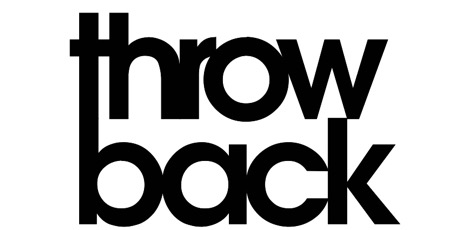 Check out these throwbacks of Ivanka with some of the most important people in her life!