Although FLOTUS will forever have our hearts, there have in fact been ladies before her that held Donald Trump's eye. Through Ivana we got Ivanka, Eric and Donald Trump Jr. Marla Maples gave us sweet Tiffany. Melania is mom to Barron, the kid brother of the bunch. With Donald tweeting his every thought, we have to wonder – how do the ladies of his life feel?
Take a look at some of their tell-all quotes from over the years.
Name: Ivana Trump
Title: Trump's First Wife; Mom to Ivanka, Eric, Donald Trump Jr.
Marriage: 1977 – 1992

Quotes:
"Would I straighten up the White House in 14 days? Absolutely. Can I give the speech for 45 minutes without [a] teleprompter? Absolutely. Can I read a contract? Can I negotiate? Can I entertain? Absolutely. But I would not really like to be there. I like my freedom."

"I would go and call Donald, I said, 'Ivanka is going to Chapin, or she's going to go to the Georgetown University. Eric is going to go to Hill School,' and he said, 'OK.' I was in charge."
– ABC News' Amy Robach interview, 2017
Name: Marla Maples
Title: Trump's Second Wife; Mistress During First Marriage; Tiffany's Mom
Marriage: 1993 – 1999

Quotes:
"I think God is in all things. Do I wish more than anything that we could have had this relationship after his other divorce papers were signed? Absolutely. That's what I mean with all my heart."

"It was really the biggest part of my life, wasn't the biggest part of his, I suppose," she said. "You know, he's a man on a mission and always has been."
– Journeys of Faith with Paula Faris podcast, 2018
Name: Melania Trump
Titles: Trump's Third Wife; First Lady of the United States; Barron's Mom
Marriage: 2005 – present

Quotes:
"They are grown-up. I don't see myself as their mother. I am their friend, and I'm here when they need me."
– Harper's Bazaar interview, 2016
"I know people like to speculate and media like to speculate about our marriage and circulate the gossip. But I understand the gossip sells newspapers, magazines … and, unfortunately, we live in this kind of world today."
– ABC News' Tom Llamas interview, 2018
Check out the latest fashion trends!
Wrap Solid Hooded Teddy Outerwear ($30)
Turtleneck Belted Poncho Coat ($20)
Ribbed Beanie with Faux-Fur Pom-Pom ($45)
Fun fact: Ivanka has been a judge on Project Runway!
 More than once, actually. She appeared on its third season in 2006, and in the fourth season of Project Runway All Stars in 2014. Not surprising, considering she was a model herself!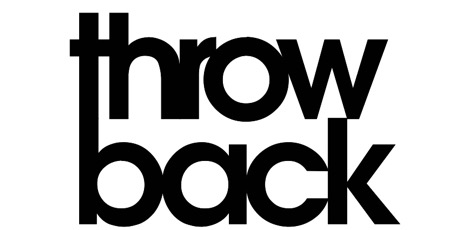 Check out the photos below for more of Melania, Marla and Ivana!