We all know that FLOTUS is a queen at always looking at her best. Her style is so lavish and put-together, so the question remains – how does she do it? 
The answer: Herve Pierre. A French-born designer, Pierre is who FLOTUS turns to for all of her styling needs. After leaving Paris for New York to work with Oscar de la Renta, he eventually found his way to the first lady in 2017. 
Pierre designed Melania's inauguration gown, which you can see in the picture above (although, let's be real, you've probably obsessed over it a thousand times). 
And let's flash forward to more recently – Pierre was the one that picked out Melania's 'fit for trick-or-treating at the White House last Monday! (Click here to see that look and read more). 
Pierre also worked on designs for other first lady's, including Laura Bush! But, he makes sure not to make any repeats of their styles. FLOTUS gets her own, unique look. "I always ask: 'Was it already on the red carpet?," said Pierre in an interview with the New York Times. "Did somebody already wear it?' Because I don't want her to be on the 'Who Wore It Better' list."
And, Pierre let's go of all the politics which seem to surround the clients he's worked with. He told the New York Times that the "beauty of this country is it's a democracy, so some people want to dress certain people and some people don't want to. I choose to. If you forget about the political, or whatever, that's behind it, the needs are so interesting to answer."
We can't wait to see what he styles for her next!
It's turtleneck season… shop the latest!
Printed Tissue Turtleneck ($39.50)
Cable Knit Turtleneck Sweater ($34.99)
Georgia Turtleneck Sweater ($90)
Originally $120!
Today's spotlight on conservative women goes to Jeanine Pirro.
Who is she?
Pirro is a Republican who has worked as a District Attorney, Judge, author and "renowned champion of the underdog" according to her Twitter bio. She's currently the host of Fox News Channel's Justice with Judge Jeanine and serves as a legal analyst. Pirro Joined Fox News in 2006.
Accomplishments? Pirro was the first female district attorney to serve in Winchester County. She's known for working domestic abuse cases and crimes against the elderly.
Recently on Twitter, she said, "The greatest thing about America is that justice always wins in the end. We have watched for years as radicals attempt multiple take downs of The Pres. Each take down was part of their political agenda, not an agenda of truth & justice. But make no mistake justice always prevails."
To follow her on Twitter, click here!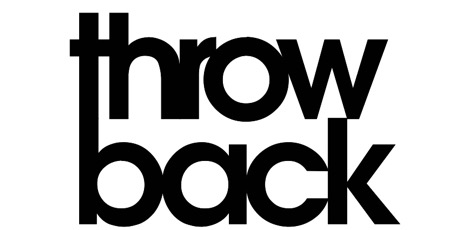 Check out these Melania Trump throwbacks – always looking in style, anytime and anywhere!